Power Plant / Substation Automation
---
Thermal Power Plant

Power plant control systems have evolved from DCS-centered platforms with proprietary software, to open systems using industry standard hardware and software, and then to totally integrated plant automation systems with almost unlimited connectivity and the ability to interrogate field instruments from many different manufacturers. Today's power plant control room is evolving into an almost office-like setting, typically quiet and with few staff and Also gone are the numerous manual/auto control stations that allowed plant operators to individually access final control elements.
New technology has significantly changed the purpose of the control room. No longer a place where operators control, it is now just one of several portals for an integrated team of experts with the common objective of maximizing the value of the plant's assets
Firstcall automation has provided exceptional electrical services and solutions for industrial and commercial clients, Our years of experience, along with our diverse and specialty services, have made it possible to successfully complete commercial projects for retail centers, grocery stores, professional offices, banks, tenant complexes, etc..As well as, industrial projects for manufacturing, packaging, food handling, and technology companies.
Our complete design/build service enables us to successfully design, plan and complete projects for our clients in a timely and cost effective manner. We offer new construction electrical services, as well as, electrical improvement, additions and repair services.Firstcall Automation Company is committed to safety, quality, and reliability; Our Company is uniquely qualified to meet the electrical needs of commercial and industrial companies. We understand that providing electrical solutions in a safe, professional, and timely manner is essential to the success of your business.
Our Valuable Clients
120 MW &nbsp-&nbsp Malco Energy Limited &nbsp-&nbsp Mettur


40 MW &nbsp-&nbsp Chemplast Sanmar Limited &nbsp-&nbsp Mettur


20MW &nbsp-&nbsp Ind Barath Energies Ltd&nbsp-&nbsp Eppothumvendran Village,Tuticorin District (IBPIL)


18 MW &nbsp-&nbsp Raghu Rama renewable Energy Ltd &nbsp-&nbsp kavanoor,paramakudi,Ramnad District (IBPIL)


300 MW &nbsp-&nbsp Ind Barath thermal Power Ltd &nbsp-&nbsp Samynatham, Tuticorin District (IBPIL)


189 MW &nbsp-&nbsp Ind Barath Powergencom ltd &nbsp-&nbsp keelavelayudhapuram ,Tuticorin District (IBPIL)


6 MW &nbsp-&nbsp Ind Barath Energies Ltd &nbsp-&nbsp Miriyalguda ,Andhra Pradesh (IBPIL)


Biogas Plant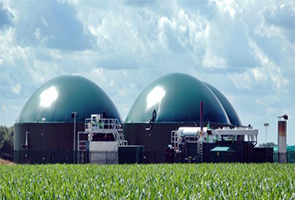 The Firstcall automation serve a wide range of industries and applications. Our unique, industry leading solutions help customers stay up and running.
A range of turnkey engineering, system integration and consultation services for Drive Controls, PLC,DCS, ESD, SCADA and high end automation systems for industrial applications in core sectors, constitute our offerings. Our manufacturing solutions are industry approved, to drive world-class Lean Manufacturing practices. These solutions help create a true 'zero latency' enterprise. The solutions enable real-time integration of the plant's process control systems, operations support systems and corporate information systems.
Our Valuable Clients
6 MW &nbsp-&nbsp Arkar Energy &nbsp-&nbsp Rameshwaram, Valantharavai Village,Valuthur,Ramnad District (IBPIL)


20 MW &nbsp-&nbsp Ind Barath Energies Ltd &nbsp-&nbsp Nanded, Maharashtra (IBPIL)


8 MW &nbsp-&nbsp Sri Venkatramana Paper Mills Private Limited &nbsp-&nbsp Nagapattinam


Solar Power Plant

The main aim of this project is to measure the solar cell parameters through multiple sensor data acquisition. In this project a solar panel that keeps monitoring the sunlight is used. In this system, different parameters of the solar panel like light intensity, voltage, current and temperature are monitored using a microcontroller of the PIC16F8 family.
The light intensity is monitored using an LDR sensor, the voltage by voltage divider principle, the current by current sensor and the temperature by temperature sensor. All these data are displayed on a 16X2 LCD interfaced to the PIC microcontroller.
The power supply consists of step-down transformer 230/12V, which steps down voltage to 12V AC. This is converted to DC using a bridge rectifier. Ripples are removed using capacitive filter and it is then regulated to +5V using voltage regulator 7805, which is required for the operation of microcontroller and other circuits.
Our Valuable Clients
648 MW &nbsp-&nbsp Adani &nbsp-&nbsp Kamuthi


100 MW &nbsp-&nbsp NLC India &nbsp-&nbsp Viruthunagar


40 MW &nbsp-&nbsp Giriraj Solar Power &nbsp-&nbsp Viruthunagar


15 MW &nbsp-&nbsp Crescent Power Limited &nbsp-&nbsp Kamuthi


15 MW &nbsp-&nbsp Chettinad Cement Power &nbsp-&nbsp Puliyur


4 MW &nbsp-&nbsp Indian Oil Corporation Ltd&nbsp-&nbsp Nagapattinam


---